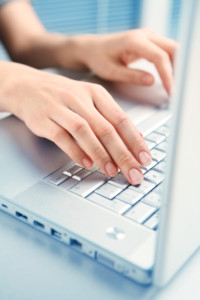 Staff Physical Therapist Position Available!
Great opportunity to join our growing team in the longest standing outpatient PT clinic in Hastings. Mentorship at our clinic is second to none, with 5 PT's and experience ranging from 33, 22, 11, 9, and 6 years. We have 3 PTA's with experience ranging from 28, 5, and 3 years. We are a very hands on clinic, truly one-on-one patient care, and a family first culture. Our clinic stands alone from bigger chains that mandate productivity requirements, excessive caseloads, heavy PTA presence, and result in burnout.
Clinic Facts/Benefits
No Productivity requirements or standards.

Full time caseload generally ranges from 9-12 patients per day

1 hr evals, 30-45 daily treatments depending on what you determine your patient needs for scheduled treatment time.
No Continuing Ed limits (within reason).

We advocate continued learning. If it makes sense to you and and clinic, then let's do it!
Very close-knit team that works very well together.
No weekends, no holidays, no satellite clinic coverage.
In-House aquatic therapy, Class 4 Laser, Dry Needling, Graston, and everything else your traditional outpatient orthopedic clinic has.
Very generous PTO accrual. (27 days/year)

Reasonable time-off requests are never denied.
Competitive salary and monthly health insurance stipend
Employer retirement plan with match.
Dues/Licensure paid for by clinic.
More benefits info provided upon request.
If you want to join an established and growing team that emphasizes quality patient care as opposed to quantity and productivity based care, PTSR is your clinic. We welcome your own practice style, but are always present for mentorship, as we only have one location.
Please call if you have any interest or have more questions. We can provide you with employee contact information if you would like to speak with them about how their experience has been at PTSR compared to previous employment in the state.
Please send resume and references to:
PTSR of Hastings
Attn: Ethan Stout
207 S. Burlington
Hastings, NE 68901
OR
Email to estout@ptsrhastings.com